PLAY BINGO WITH US!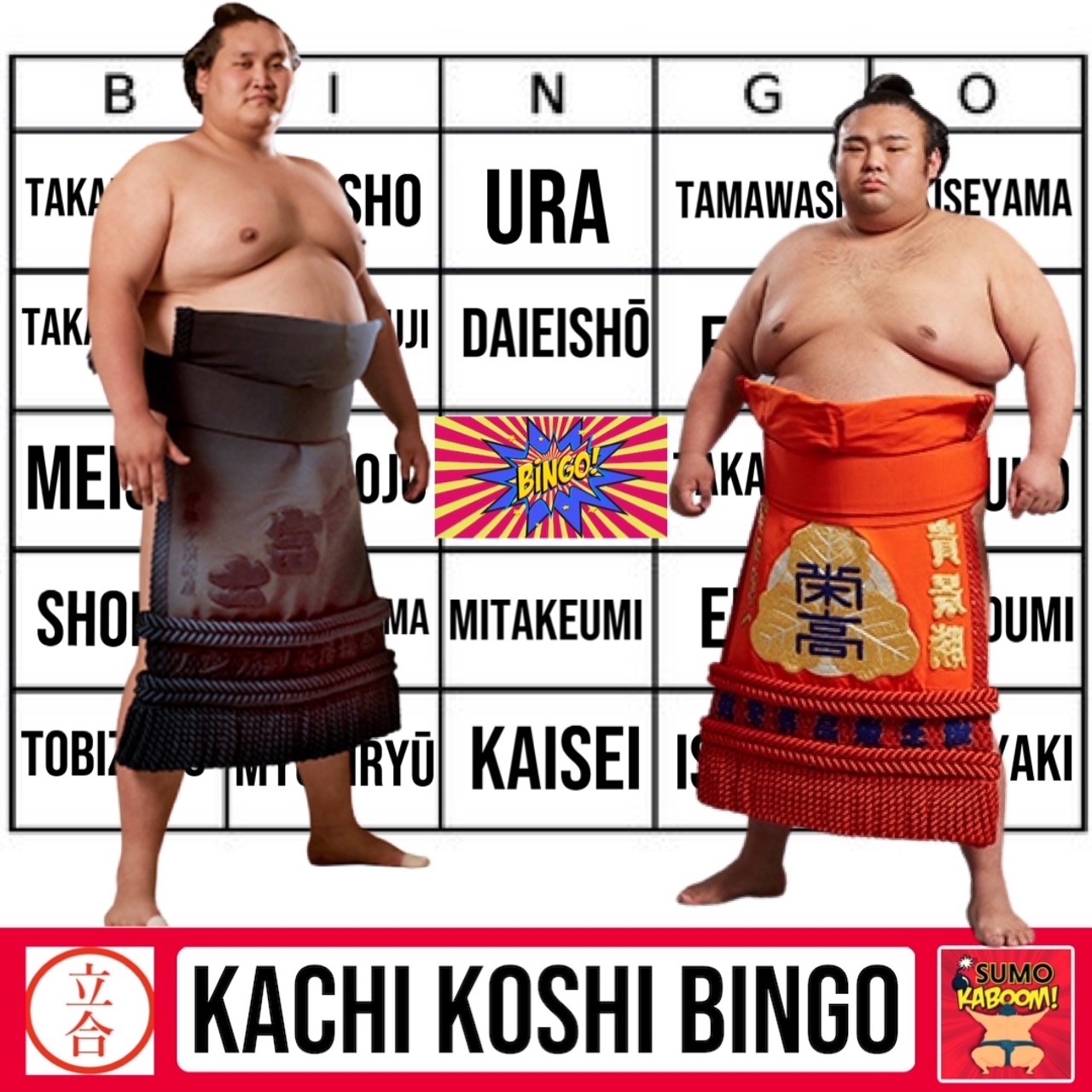 Bingo cards for the July tournament are HERE.
*** The game is FULL as of 7.1.21***
We play online Kachi-koshi BINGO every sumo tournament with about 250-350 people (and growing). Prizes change (past prizes have included bookmarks, tshirts, tegata), but the winner always wins a jar of homemade jam from Sumo Kaboom and a spotlight on our podcast!
The cards go quickly and the game gets bigger every tournament, so if you don't get a card this time, get on our email list for the next tournament. Sign up here. We NEVER share your email address and hate spam.
KACHI-KOSHI BINGO Directions
Claim a card.
Mark a wrestler when he gets 8 wins (kachi-koshi).
5 across, down or diagonal wins.
Be the first person to get a BINGO by sending us a photo of your completed winning card over social media DM, tag us or email us ([email protected]) to claim your prize ASAP. There's a LOT of people playing. Speed is of the essence.
Reminders
One card per person, please.

It's the honor system. Be cool.

Squares are filled with wrestlers who are listed on the current banzuke. Even if a wrestler drops out before or during a tournament, he could still be on your card. Sometimes, it's just the way the cookie crumbles.

Even if it LOOKS like someone else won, keep playing. Because we like to acknowledge 2nd, 3rd, 4th place BINGO winners in one way or another.

Have fun! Good luck! Ganbatte!